How can we help?
Please feel free to contact us.
sales@fsmglobal.com
For businesses that offer field services, it is crucial that they provide prompt, efficient, and top-quality services in the most cost-efficient way possible. Employing multiple vendors and subcontractors is one of the best ways to expand the number of technicians for your company without directly hiring more employees, expanding your business across multiple geographical areas, and ensuring your organization remains lean.
FSM Grid empowers you to manage third-party vendors by submitting work orders, and monitoring their activities in real-time. With the help of our field service software, companies now have the capability to automate vendor assignment and dispatching, generate online payment invoices, evaluate subcontractor performance, and create quick reports for deeper insights.
FSM Grid has the ability to manage over 2,000 vendors and subcontractors at a single time. With its superior integration technology, it can readily be synced with your existing software, including ERP, CRM, HRMS, and more.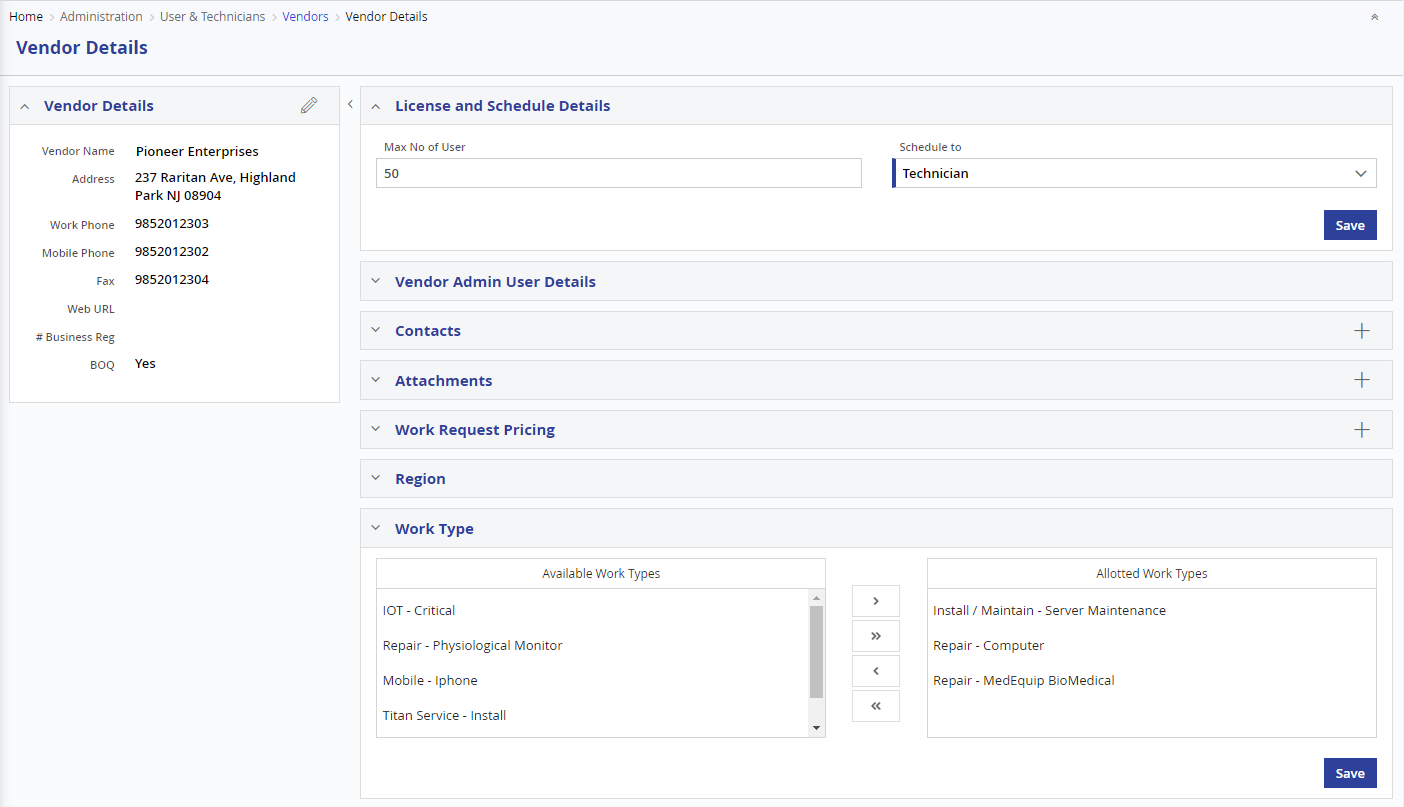 Empowering features of Multivendor Management software
There is a shortage of talent across the field service industry; hence, field service businesses are now looking to hire third-party vendors and subcontractors to fulfill their work. With an expanded workforce, companies have more opportunities to grow in the market and improve their bottom line without the added expense of hiring full-time technicians in-house.
Better Security
FSM Grid offers a web-based, on-premise, and cloud-based environment that provides more privacy and cybersecurity. With our field service platform, we can protect your company's data, your in-house technician's data, and your third-party vendor and subcontractor's data, with control over who can access or edit your data.
Faster Customer Service
FSM Grid allows businesses to provide quick, efficient, and automated services to clients through the use of local field technicians. This allows you to make an accurate and shorter first-time fix rate which can increase customer satisfaction.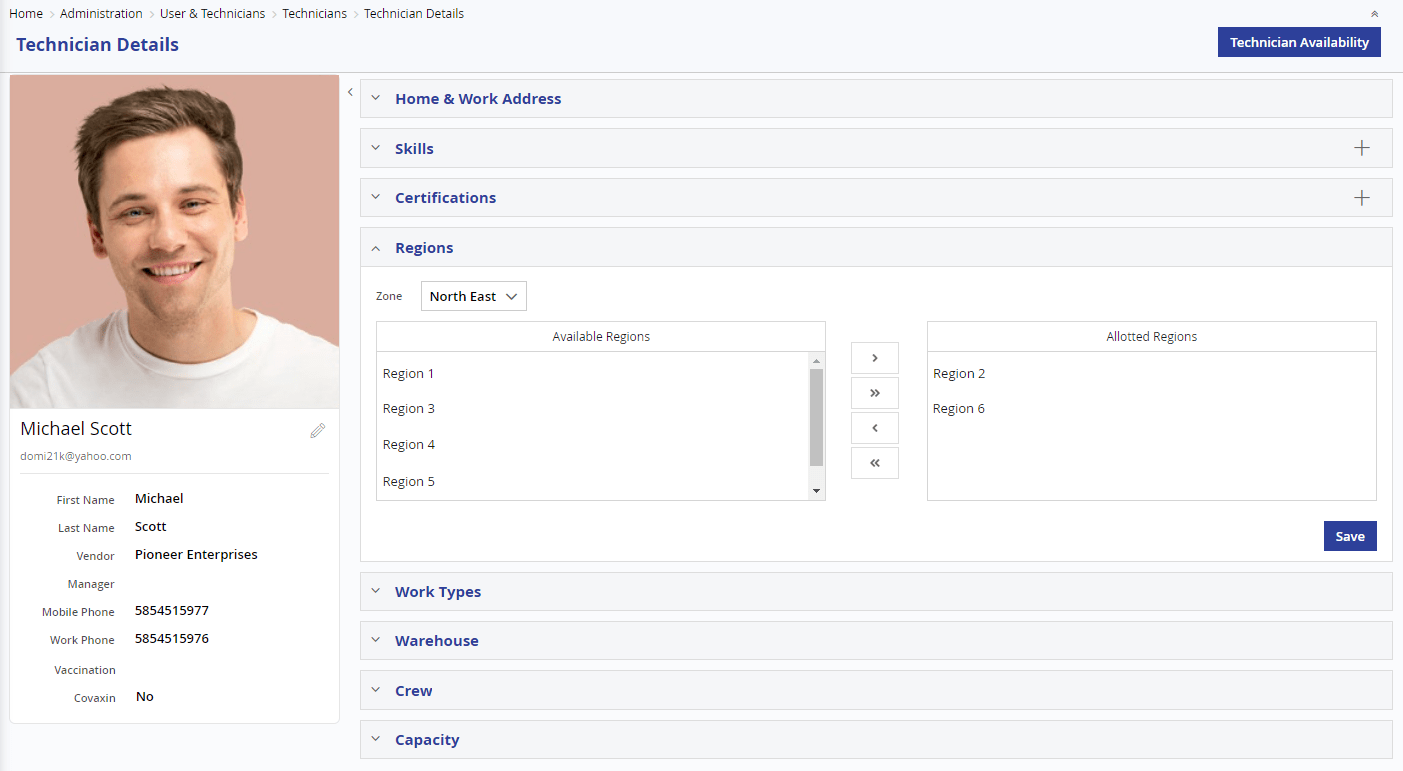 Manage All Technicians on a Single Platform
Thanks to FSM Grid cloud-based software, you company managers, dispatchers, as well as technicians, whether in-house or third-party, can work through a single portal and deliver end-to-end experience. For field service companies, the logistics of customer demands can pose quite a challenge, which is why they need software that would handle all field service operations on a single system.
Ensure SLA Compliance
FSM Grid facilitates two-way communication with outside employees and allows field service companies to monitor vendors and ensure they understand the service level agreements and meet them.
Accurate and Timely Process
FSM Grid ensures the installation, maintenance, and repair of equipment by technicians are done exactly according to the manufacturer's specification to minimize the risk of failure and to keep the facilities running smoothly and efficiently. It also reduces downtime by letting vendors know what spare parts are required on site.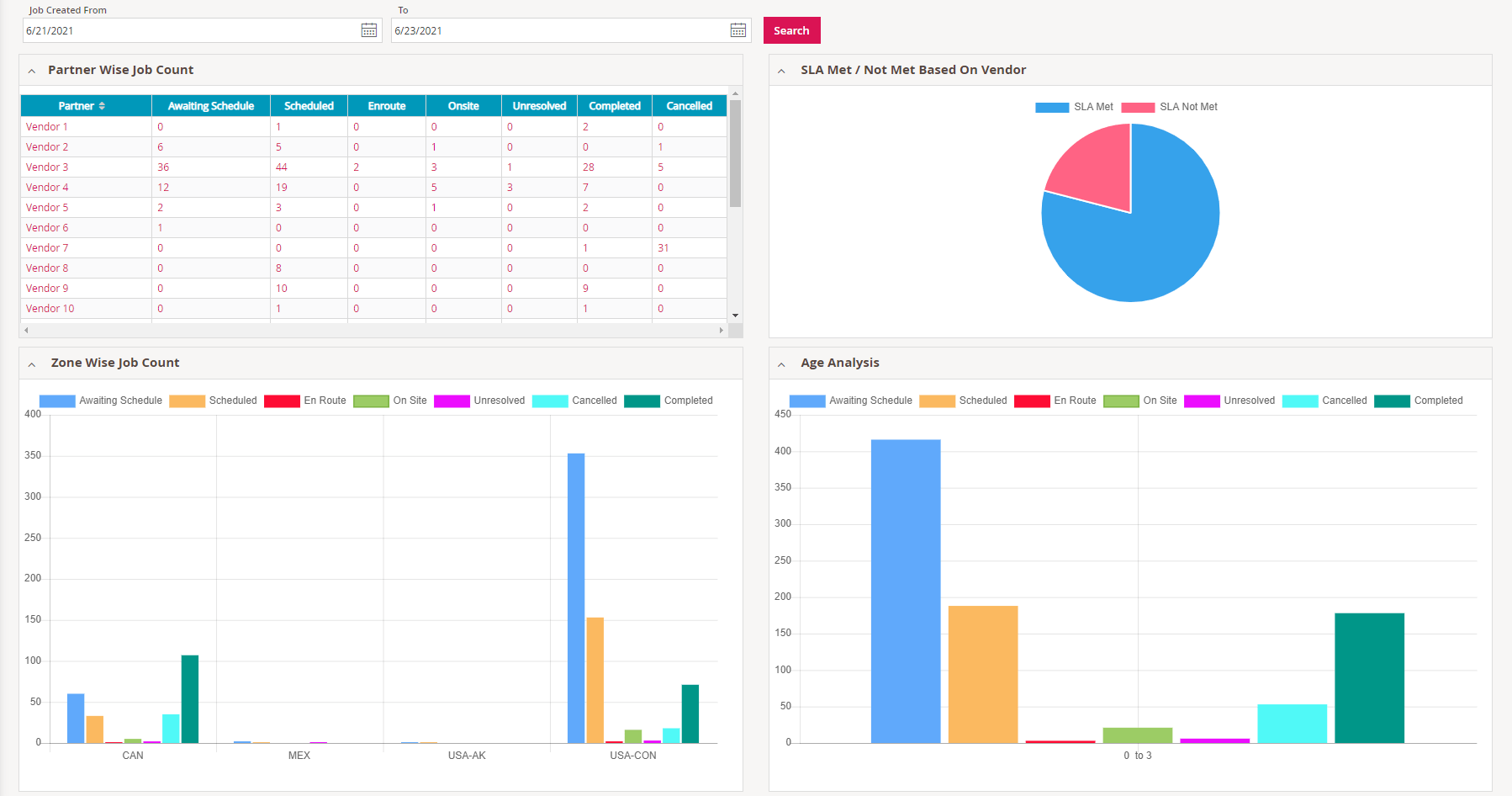 Quantity/ Quality/ Cost Control
With FSM Grid, companies can have the capability to work with 2,000 technicians at a single time. The platform allows companies to compare bidding between different vendors and accept the ones that suit them the most, ensuring cost-efficiency.
Simpler Workflow
With FSM Grid, companies can facilitate the execution of all tasks of the vendors to optimize and streamline a business's workflow, provide easy collaboration between managers and field workers, improving task scheduling, creating accurate quotes, and improving invoicing and timesheet management.
Dedicated Partner Portal for Subcontractors/ Vendors
FSM Grid offers a partner portal to your third-party vendors and subcontractors through which they can have real-time access to all the shared activities relevant to them. Every vendor will have their unique account, which creates ownership and makes managing tasks easier.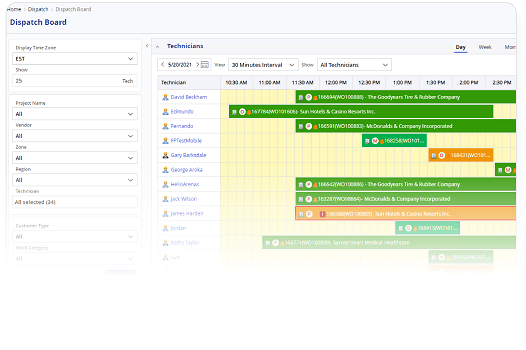 FSM Grid also offers customer portals, which enables them to request tasks or view the status of the work that is being done or has been done on their site. This self-service portal is designed based on customer needs, which results in a better customer experience
Benefits
FSM Grid maximizes the efficiency of your warehouse through an automated inventory system to eliminate stockouts and make items available on demand
FSM Grid allows companies to track their merchants, vendors, and technicians' progress in real-time through its single dashboard and generate rich reports that provide deeper insights
FSM Grid ensures operational effectiveness from the completion of work orders by vendors and subcontractors to vendor payment and invoicing. It offers access to the system to managers, technicians, and dispatchers
FSM Grid provides support to your field groups at every step of the way. This includes automated booking and project scheduling, crew management, notifications, and many other features that improve technician utilization and efficiency of the service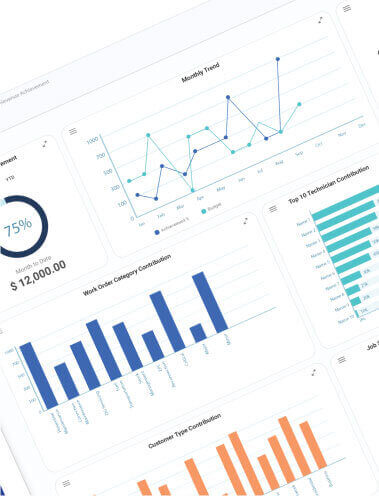 To Experience FSM Grid
Connect with our experts Click here.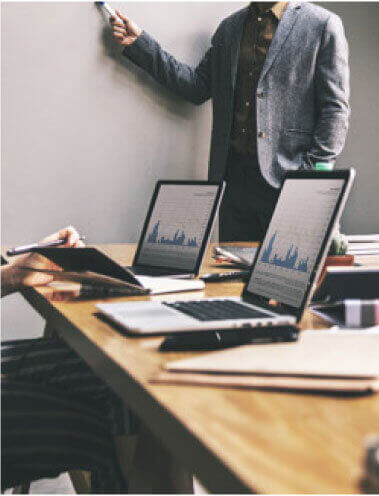 How Do We Create Value?
Rapid implementation
Guaranteed quick & easy integration
Continuous innovation roadmap
Offline functionality for mobile app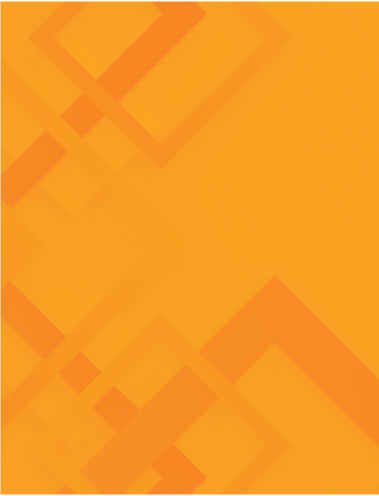 Latest From Blogs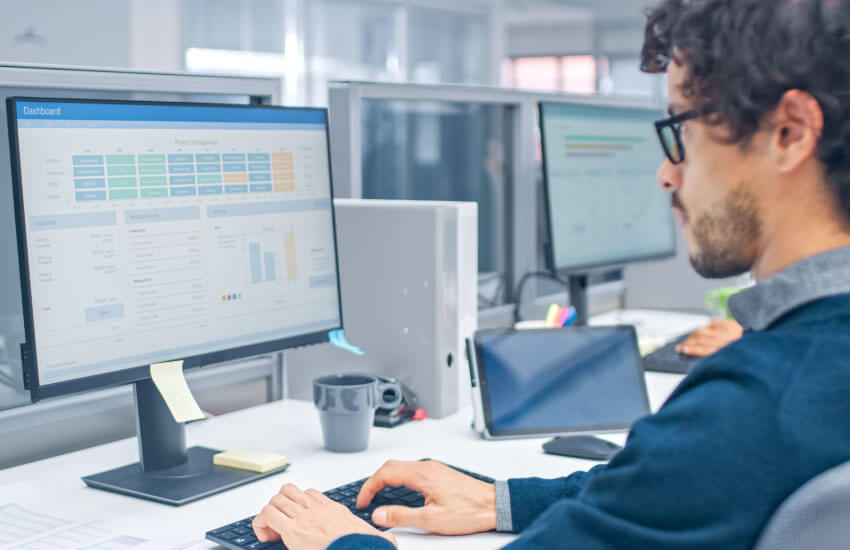 Work Force Management Software
Your customer experience is what will make a lasting impression. The focus of many indu...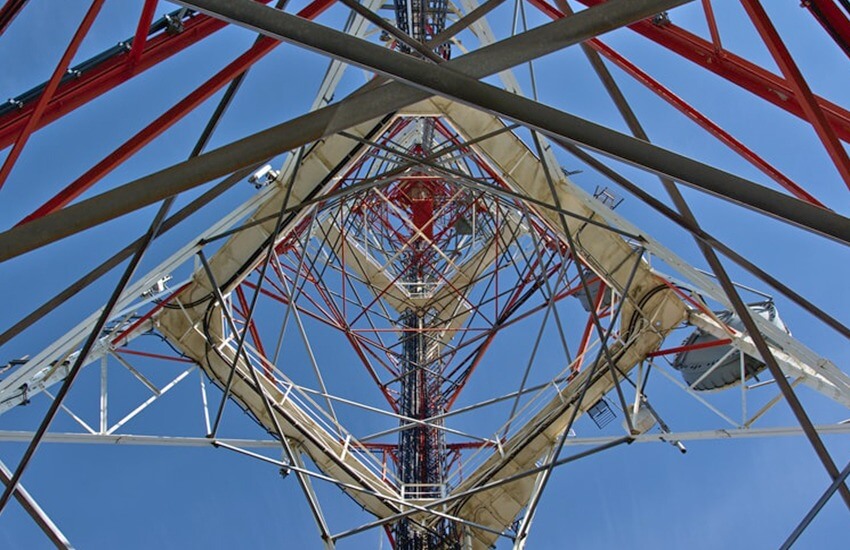 Field Service Management
The instant need for more digital connectivity due to Covid-19's social restricti...
3 December 2021

19 March 2021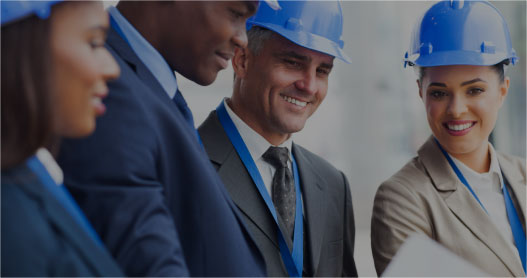 Give your mobile workforce the tools they need to excel
Find out how FSM Grid creates ground-breaking outcomes with high- tech/high-touch software
Download Brochure
Case Study
Explore recent projects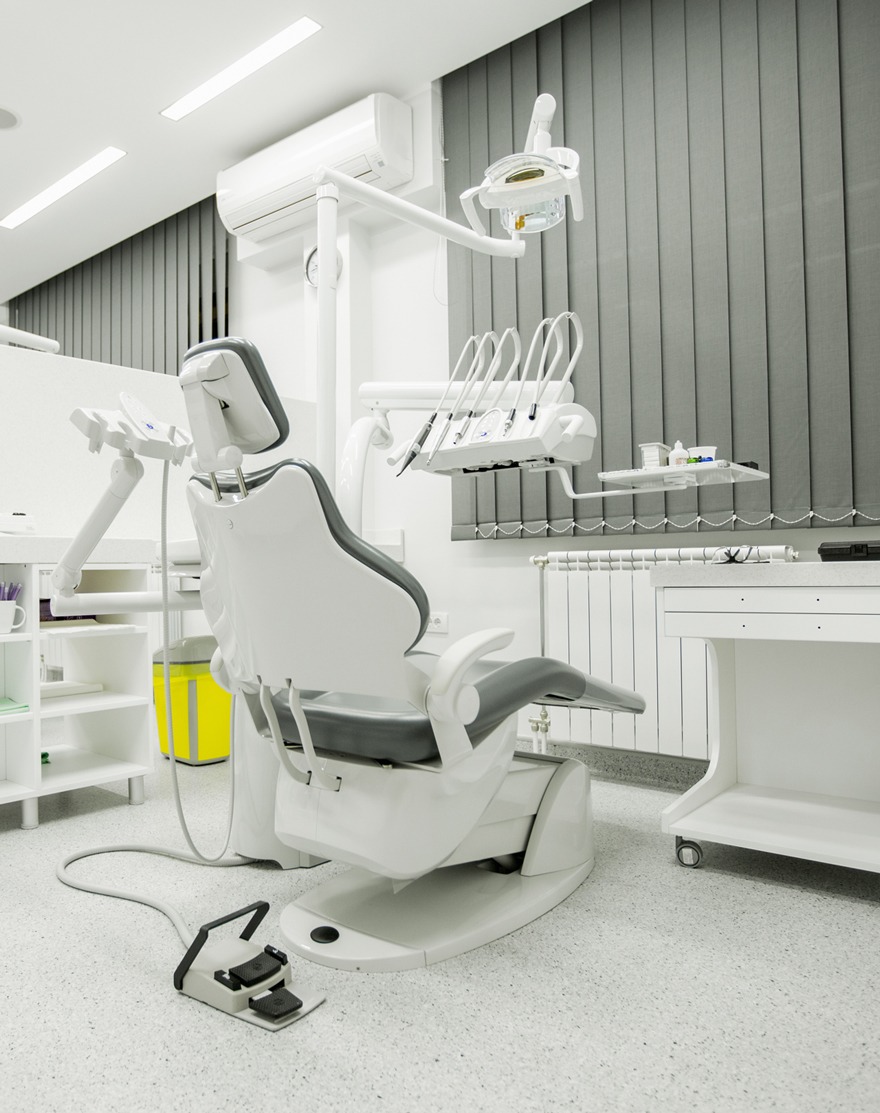 Implementation of FSM Grid for a leading Medical Equipment Company
The largest privately owned full-service distributor of dental supplies, dental equipment, dental consulting and dental equipme...
Download
White Paper
Creating A Customer First Approach in Field Operations
The field service industry has long been plagued by a persistent set of customer complaints. Many of these revolve around appointment scheduling problems, missed appointments, l...
Download