How can we help?
Please feel free to contact us.
sales@fsmglobal.com
In order to operate a successful field service organization, you need sound data. Understanding the key performance indicators and measuring them in real-time is crucial to improving performance and combatting weaknesses in your organization. Having the right data on hand is critical for making informed decisions rather than going by your gut feeling.
FSM Grid can provide you with analytics and reporting solutions that offer actionable insights, make data readily available for analysis, and empower self-service capabilities. This increases technician's efficiency by diagnosing potential issues and fixing them before they explode into bigger problems. This results in increased productivity and happy customers.


Descriptive Dashboard
With FSM Grid, businesses can achieve their goals with accurate reports that help in creating data-driven decisions that align with SLAs and keep all stakeholders happy.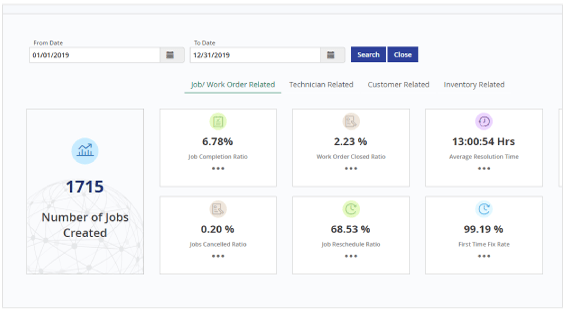 You can get instant progress reports related to work orders, technician's performance, customer retention, and field service metrics like MTTR, first time fix rate, and contract uptime. You can access all your field service data, asset details, and customer information all from a single platform.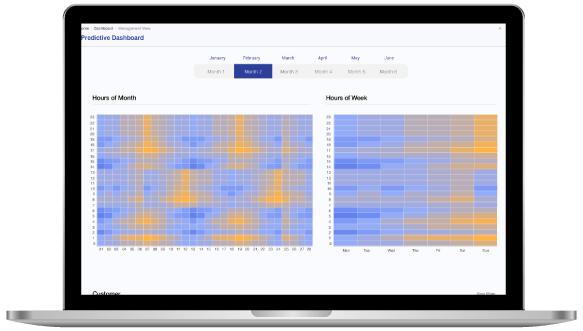 Predictive Dashboard
Field service organizations are now prioritizing predictive and pre-emptive maintenance rather than waiting for a big problem to show itself first. FSM Grid allows you to make use of current and historical data to make correct predictions about future maintenance needs or issues.
This includes calculating the number of calls for a specific asset category, planning inventory, planning technician demand, work order predictions, estimated time to resolve a complaint, and assigning best performers for high priority tickets.
Adhoc Reports
Field service is a highly competitive environment, which means the information keeps changing in real-time across the industry. Field services organizations can benefit through dynamic, real-time data reports built for a specific purpose allowing them to see the important metrics for a particular job.
With FSM Grid, you can customize each report and create multiple charts, forms, or grids that your organization needs to perform a job role with just a few clicks. Create and run your own custom reports through FSM Grid's intuitive reporting solutions that allow for easier interpretation and in-depth understanding of what is happening on the ground so that you can respond more quickly and accurately to the actionable data.
Pre-Built Custom Reports
If you want to look at the details of your field service operations on the go, FSM Grid, also offers you custom pre-built reports that contain all the key metrics that can help you understand the health of your projects and track their progress.
Depending on what type of information you want to access, you can narrow down the scope of the report using the filter features and using the drill-in functionality for further data investigation.These reports can also be exported in various formats.
API-Driven Data Export
FSM Grid also offers numerous reporting APIs for clients to review highly detailed data from software tools like Tableau, Power BI, and Data Bricks.
It allows external systems to access data through API and data feed and create their own reports through the use of ready-to-use templates and dashboards in Tableau and Power BI environments.
Benefits
Here are some benefits that field service businesses can get through FSM Grid analytics and reporting features.
Insights Into Customer Behavior: FSM Grid records all data about their clients, their equipment, and their work order history; hence, it can give you in-depth information about the consumer, including the type of work they schedule, their feedback ratings, and comments. This allows businesses to improve their functions, evaluate customer performance and monitor work orders.
Enhanced Visibility: Thanks to the availability of key performance metrics and detailed reporting, dispatchers are always aware of what is happening on the ground and can help them predict problems or delays. In case of an issue, FSM Grid can send a notification to the dispatcher, and they can proactively re-schedule work orders to prevent missed deadlines or delays.
Turning Complex Data Into Actionable Information: The key performance indicators and metrics allow dispatchers to make important decisions in an informed way. With FSM Grid, dispatchers can set thresholds for each component and system in case of an impending breach. For example, if a warranty is about to expire or if an SLA is about to be breached, FSM Grid can send an alert to the stakeholder to take corrective measures.
Data-Driven Decision Making: Data-driven decision-making involves extracting value from the provided metrics and data to get meaningful insights into the state of your field service operations in real-time. With FSM Grid, you can wrangle the data and turn it into reliable and accurate business intelligence to share across the organization. This includes using real-time KPIs, configurable dashboards, accurate forecasting, and trend analysis to make decisions that can increase your business's bottom line.
Real-Time Customer Analytics: As a field service organization, you will spend every day gathering customer data and taking work orders. However, how do you track your customer analytics to ensure the efficiency of your operations and customer satisfaction? With FSM Grid, dispatchers can gain access to automated, real-time field service analytics to help you track the health of your overall service. From finding out your customer details, the number of work order tickets to the progress of a project, and working order history, FSM Grid allows you to measure, monitor, and analyze your customer analytics from a single dashboard.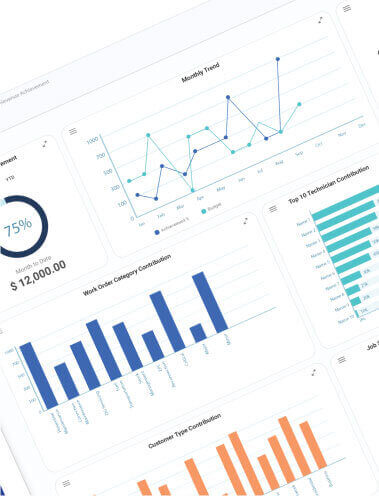 To Experience FSM Grid
Connect with our experts Click here.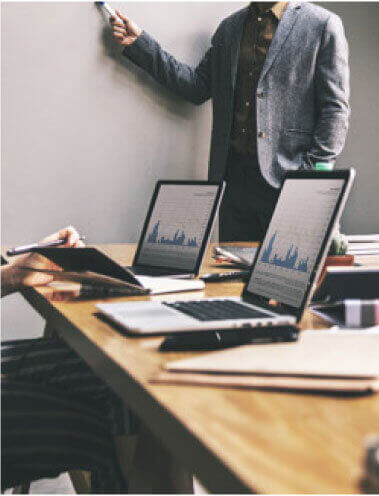 How Do We Create Value?
Rapid implementation
Guaranteed quick & easy integration
Continuous innovation roadmap
Offline functionality for mobile app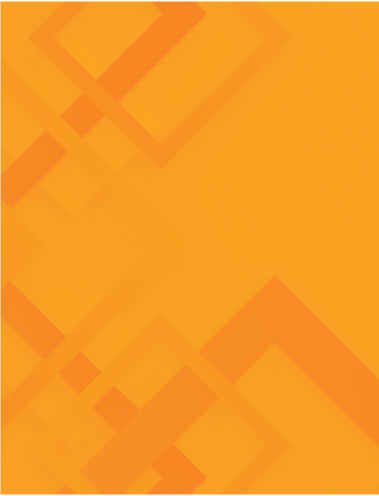 Latest From Blogs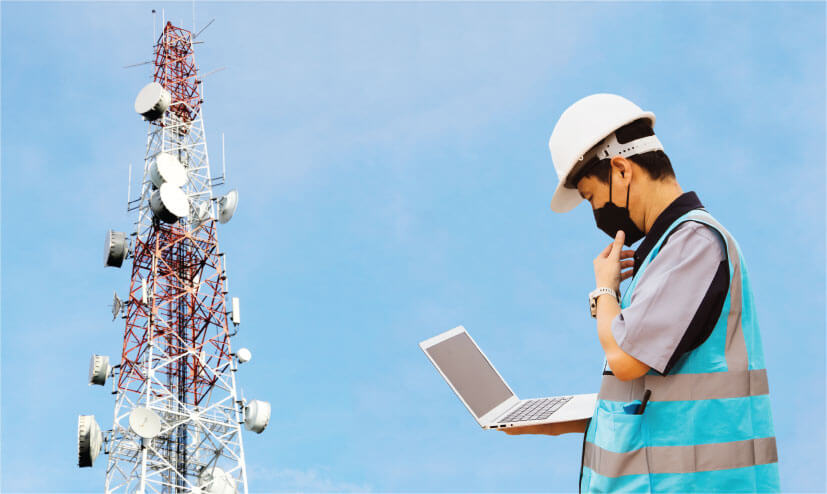 Work Force Management Software
Field service management solutions play a critical role in industries such as teleco...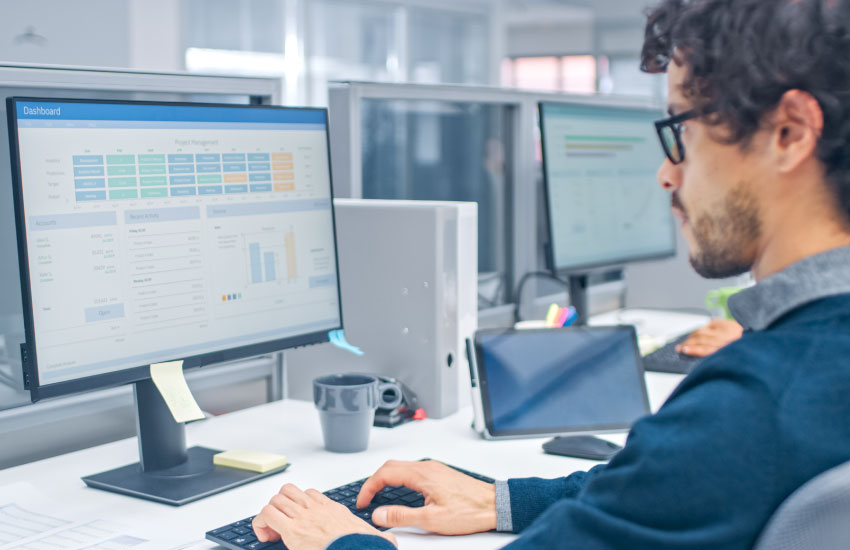 Work Force Management Software
Your customer experience is what will make a lasting impression in service managemen...
3 December 2021

3 December 2021